Monday April 19, 14:00 – 17:00
Future is now: will virtualization meet next generation enterprise network's needs?
Virtualisation is catalysing business transformation across all industries. Both 5G and Enterprise networks are driving the adoption of virtualisation platforms and opening up the universal CPE market as a way of reducing complexity and maintenance costs. Those issues are associated with supporting different vendors for customer hosted firewalls, routers, security gateways and other SDWAN-related functions. In this context, security, reliability, resilience and ease of orchestrating remote edge-hosted components are significant challenges being addressed by the communications industry. This focus area will be driving architecture decisions and tactical deployment of functions in an on-demand model. On the other hand, universities should support the effort by updating their courses, so to guarantee NFV to become a consolidated component of the expertise of future network engineers and devops.
In this workshop we bring together service providers, vendors and experts from academia and industry to engage with the audience, collaborate and hold Q&A sessions to gain a mutual understanding of the problems and the available solutions and to share best practice.
Click here to download the full program of the workshop.
Workshop chairs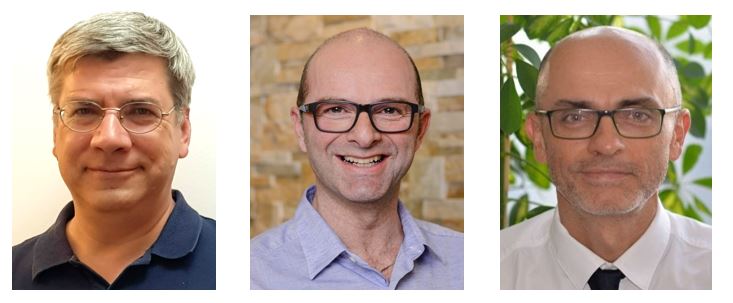 Guido Alberto Maier, Professor, Politecnico di Milano, Italy
Marcello Forti, Director, ADVA, Italy
Davide Botto, CEO, IWAY, Italy
Contributions
ADVA
Azienda Trasporti Milanesi (ATM)
COLT
IWAY
Politecnico di Milano (POLIMI)
Open Fiber
Workshop presentations
14:00 – 14:20 5G & Enterprise convergence with reliability in mind
Anthony Magee, ADVA
14:25 – 14:45 The challenge of today's skills for the technological challenges of tomorrow
Guido Maier, Politecnico di Milano
Davide Botto, CEO, IWAY
Giulia Nava and Fabio Carminati, Students at Politecnico di Milano
14:50 – 15:10 Demo NFV live
Pasquale Magliacano, IWAY
15:10 – 15:20 COFFEE BREAK
15:20 – 15:40 The era of change for Edge Computing: architectural building blocks, new services and use cases for Enterprises
Stefano Nicastro, Sales Engineers Director, South Europe Colt Technology Services
15:45 – 16:05 An Operational Technology use case – ATM
Carlo Cafasso, Head of Operations & Maintenance Telecommunications, ATM
16:10 – 16:30 Network Automation within Open Fiber
Danilo Noschese, Network Automation Engineering, Open Fiber
16:30 – 17:00 Q&A